TargetZero Program
Flowserve strives for zero accidents, defects, delays, emissions and waste
The TargetZero program unifies our goals and initiatives to further drive operational excellence and continuous improvement across Flowserve. It offers a comprehensive approach to increase the impact of our efforts to deliver unmatched value to our customers and supplier partners.
TargetZero focuses on increasing awareness and operational improvements in the areas of accidents, defects, delays, emissions and waste. By continuously striving for zero in these areas, we are continuously striving for excellence.
The program incorporates an enterprise mindset that builds on the momentum of our key objective, operational excellence, which includes continuous improvement; health, safety and environment; manufacturing; materials management; project management; quality and supply chain.

Zero accidents
Flowserve is dedicated to creating a workplace free of incidents and injuries that ensures the safety of everyone who works with us — from our associates to our customers. As such, we embrace a safety culture mindset that targets zero accidents, so everyone can return to their home in the same shape in which they arrived.
Zero defects
Our customers, partners and team members rely on us to be able to design, create and deliver products and services that are reliable and free of defects. We have made a company-wide commitment to drive quality into everything we do — from designing, manufacturing and delivering our products to elevating the level of service we provide and expect from our internal and external business partners as well as our suppliers.
We are committed to providing quality products and services that meet or exceed the expectations of our customers and applicable regulatory requirements. Our commitment to quality is demonstrated by our leadership in the nuclear industry. Since the 1950s, our products have met the stringent quality standards for nuclear processes used in several countries.
Flowserve maintains quality, safety and environmental management system certifications from the International Organization for Standardization (ISO) at various facilities, including:
ISO 9001 Quality Management System
ISO 14001 Environmental Management System
ISO 45001 Occupational Health and Safety Management System
Zero delays
Timely delivery of our work, products and services can make all the difference for those who count on us. As a company, we are focused on reducing lead times, enhancing our materials management, and improving on-time delivery.
Zero emissions
By improving our operations and providing superior products and services to our customers, we strive to eliminate unnecessary air emissions, increase energy efficiency, conserve water, and stop solid waste generation. We are also dedicated to developing and maintaining relationships with suppliers who share the same commitment to environmental stewardship.
Zero waste
For us, "zero waste" refers to eliminating waste in processes by utilizing methods such as Lean Six Sigma. Our focus on continuous improvement will enable us to drive efficiencies in our operations to better support our customers, partners and associates.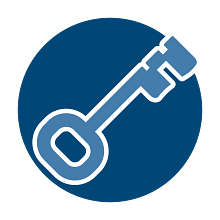 OWNERSHIP
Be accountable for your commitments, and do what is best for our company and customers.
Take the initiative to own your work, and follow through on your commitments to achieve results that are beyond what is expected.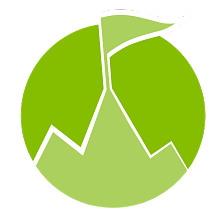 EXCELLENCE
Show passion for continuous improvement.
Perform ambitiously with dedication and enthusiasm to deliver outstanding products, services and business results.
Embracing the Zero Defect Program
In 2019, we launched our Zero Defect Program (ZDP) to enable greater ownership and address, track and improve the quality of our products and services. The ZDP provides a roadmap that can be applied across all functions and roles to incorporate a zero-defect approach in everything we do.
The ZDP, together with our values, empowers each of us to take the initiative to deliver high-quality products and services that are beyond what our customers expect.
Committing to Operational Excellence
Through our TargetZero program, we've established Flowserve zero goals, which center on increasing awareness and operational improvements in the areas of accidents, defects, delays, emissions and waste. Our goal of zero defects is fueled by our ZDP and strengthened during Zero Defect Week to ensure a continuous focus on quality.
Reaching Zero Defects
Flowserve customers operate in critical industries and have trusted us for more than 200 years. That's why our approach to quality ensures that every person in the value chain understands the importance of quality and how they can help us to reach zero defects and provide a differentiated customer experience.