Rio de Janeiro Flowserve Facility Nears 100% Reclaimed Water Usage
Rio plant installs closed-loop system for pump testing to reduce municipal water consumption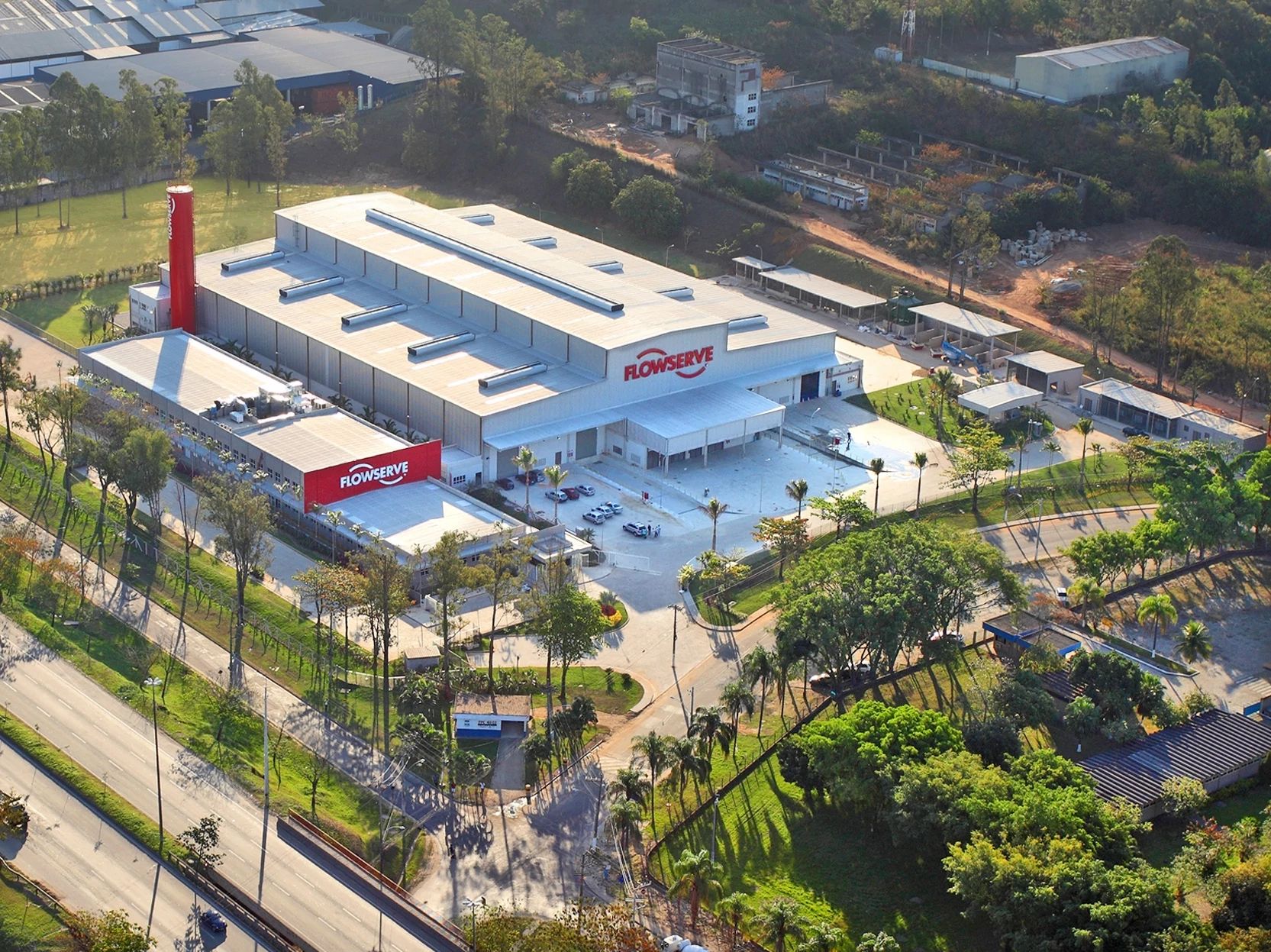 The Flowserve Pump Division facility in Rio De Janeiro, Brazil began executing a plan to reclaim 100% of water used in operations. Historically, the facility relied on public water supplies to provide water for new pump performance testing and cleaning. The facility recognized an opportunity to conserve fresh water by integrating all of its process water operations into a closed-loop system where fresh water make-up from an external source is no longer needed on a routine basis.
"Each gallon of fresh water that Rio de Janeiro's innovative water management system conserves is a gallon available to benefit the community," said Dan Irvin, Manager, Flowserve Global Sustainability and Environment. "It is an excellent example of sustainable behavior. Flowserve's efforts to reduce fresh water use preserve natural resources and ultimately will benefit current and future generations."
Phase 1 of the project reclaims pump performance test area water by sending it back to an existing reservoir storing rainwater. The facility periodically analyzes the combined reclaimed water and rainwater stream to ensure chemical and biological compatibility with downstream processes, including the cooling water system.
Phase 2 transfers water from the pump performance testing area to the pump wash area, where it can eventually recirculate back to the water storage reservoir. In Phase 3, a second rainwater reservoir and facility improvements supply water to the pump hydrostatic test area, creating the closed-loop system.
 "We are excited and proud with the results accomplished by Flowserve's reclamation water program in Rio de Janeiro," said Tiago Pinto, Plant Manager, Flowserve Pump Division, Brazil. "These innovative facility improvements enable us to harness and use rainwater in our operations, offsetting the need to use the public water supply and conserving fresh water for our planet."