Axial Flow Pump - AFH9000
Search Sales Contacts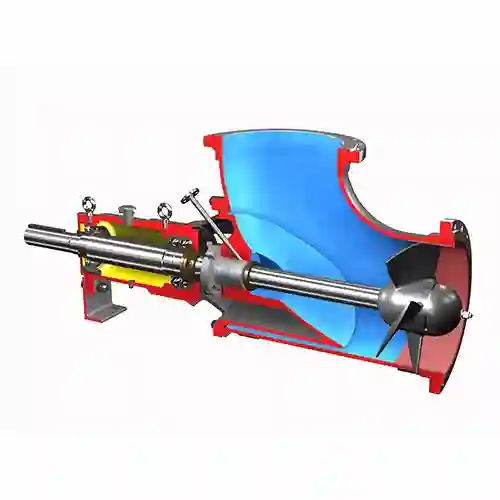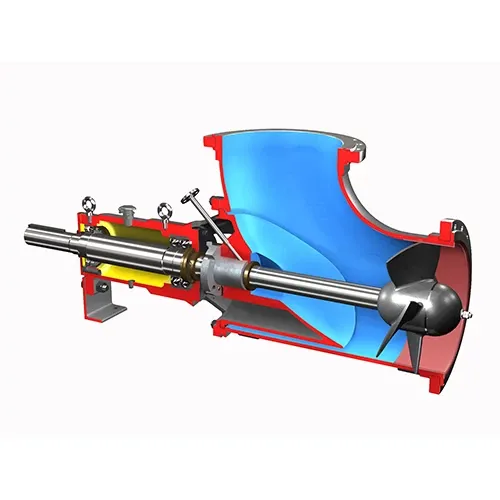 About this product
Low pressure Axial Flow Pump. This pump features a back pullout design allowing the propeller to be removed without disconnecting the pump from the system piping.
...
Read more
Read less
Large-diameter cantilevered shafts eliminate the need for internal support bearings in the pumpage and minimize deflection at the seal chamber to extend seal life.
Back pullout design simplifies internal inspection and maintenance of the rotating element without disturbing the piping or motor connections.
A slinger protects the shaft seal from process solids.
An optional inflatable shaft seal permits maintenance or inspection of the mechanical seal without draining the entire system.
It may also act as a stationary emergency seal.
Numerous options are available to suit application requirements.
Flows to 34 065 m3/h (150 000 gpm)
Heads to 11 m (36 ft)
Pressures to 10.3 bar (150 psi)
Temperatures to 149°C (300°F) (custom designs available for limits exceeding those listed)
Size Range: Sizes from 6" to 42" (custom designs available for limits exceeding those listed)