Decoking System - Winch and Rotary Joint Electric Drive
Search Sales Contacts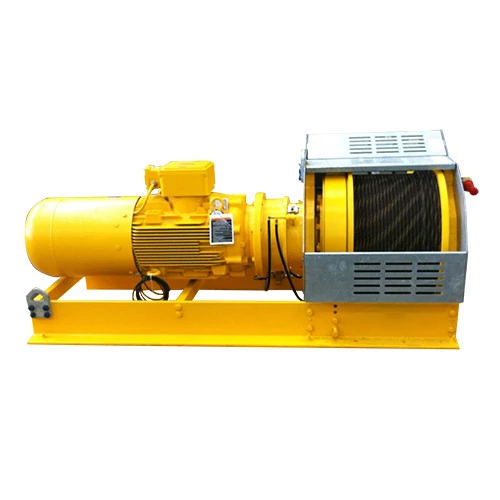 About this product
Over the last decade, more and more refineries are switching to electric drives on their coke cutting equipment due to plant compressor capacity constraints or the mess and constant maintenance of the HPU and lines. For this reason, Flowserve offers electric drive conversions for the decoking winch and rotary joint. This electric drive upgrade includes a proven VFD system to drive the winches and rotary joints with full online backup. It eliminates the operating and maintenance issues related to low-energy density plant air and the cumbersome hydraulic power unit with its leak-prone, high-pressure piping while at the same time improving system reliability.
Flowserve's decoking system is fully integrated. Watch these videos to see our individual components.
...
Read more
Read less
System overview
Proven in several global installations, this system includes two VFDs supplied for the winches and rotary joints. The VFDs are packaged with two cabinets that are to be located in a non-hazardous area, preferably near the PLC panel to minimize end user wiring. Both VFDs in each pair are capable of operating two units and are supplied in pairs to provide a backup. The PLC controls the switching of what unit is being operated by the VFDs, and a switching unit will automatically engage the backup VFD in the event of a failure in the primary VFD. A failure alarm will indicate the switch but will not prevent the finishing of the drum cut.
Benefits
Proven upgrade provided to several sites with smooth transition
When mated with a frequency converter, the electric drive becomes a critical component for achieving reliable automated decoking.
Fully integrated testing program verifies the functional and load rating of the electric winch and controls. The winch motor/brake and VFD controls are all tested together to assure seamless installation at site.
Full speed and torque control are attained through a continuous feedback signal from the electric motor to the VFD.
The VFD control panel interfaces with a PLC to provide the decoking operator with vital information.