Valve Diagnostics - Logix ValveSight
Search Sales Contacts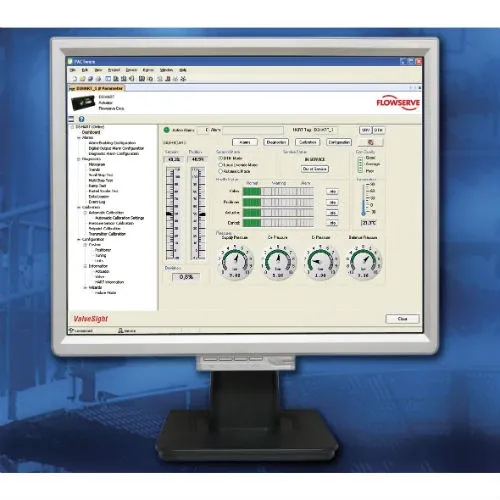 SubType
Valve Diagnostics
About this product
ValveSight is a diagnostic solution for control valves that can be seamlessly integrated into a host control and/or plant asset management system. The power of ValveSight is the intelligent diagnostic engine -- which detects an emerging condition in the valve, actuator, positioner, and control signal -- that may indicate a performance, safety, or environmental problem. ValveSight advises which corrective actions to take to prevent a failure.
Logix ValveSight Advanced Valve Diagnostics Software includes Partial Stroke Testing (PST). It is used with Hart and Foundation Fieldbus Logix positioners.
...
Read more
Read less
Online/offline diagnostics of valve equipment.
Health indicators to predict need of maintenance - helps eliminating unplanned stops of plant and helps plan maintenance of valve equipment.
Very user friendly user interface.
Enables access to information on health status of plant equipment (valve, actuator, positioner, process control insignal).
Integrated with Logix family of positioner, it analyzes and provides health information on any pneumatically actuated valve.