Floating Ball Valves - FK79
Search Sales Contacts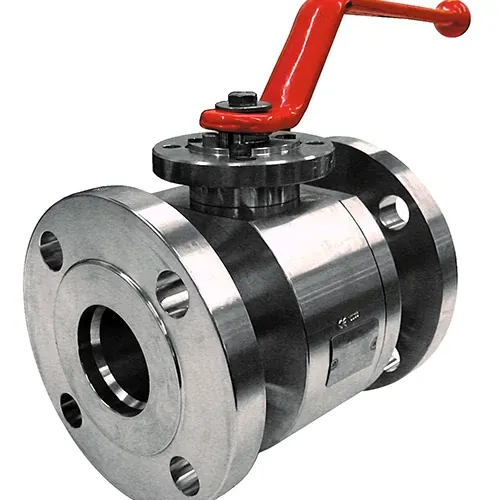 SubType
Floating Ball Valves
About this product
With many innovative design features, the Argus™ FK79 represents the highest standard in valve technology and is designed to meet API-6D, ANSI 16.34 and BS 5351 requirements.
...
Read more
Read less
Increases durability as robust design with chemical coating and high performance cladding ensures continuous functioning even during severe service conditions and extreme environments.
Seat design to FCI 70-2 Class VI to perform on highest demands zero tightness
Reduces replacement cost as the performance capabilities of the valves can be easily upgraded and various chemical coatings can be applied to stem/seat arrangements to suit different applications
Improves plant safety as the valves are designed to meet fugitive emission standard ISO 15848
ASME B16.34
API 6D
PED 97/23/EC
Fire-safe: API 607/ ISO 10497-5
Oxygen Service: ASTM G124, BAM, EIGA
FE (Fugitive emission): ISO 15848, TA LUFT VDI/VDE 2440
ISO 9001
Anti-static: DIN EN ISO 17292
Shell : SPP 77/300 - CG Spec (Slag sluice systems)
Brazil: NBR 15847
Cryogenic: BS 6364, SPE 77/306
Size Range:
DN 15 to 50mm (DIN)
DN 1/2 to 2 (ASME)
Pressure Class Range:
PN 16 to 250 (DIN)
Class 150 to 2500 (ASME)
Temperatures:
-105°C to 650°C
-157°F to 1202°F
Seating Material: Metal or soft seated
Extreme High Cycle
Stem supported in bearings ensures seals are free from operation loads. Special bearing configurations including cladding of critical areas and trim coating configurations improve valve life-time.
Extreme High Temperature
Designed for temperatures up to +1022°F for the highest demands on valve tightness in process and to atmosphere (FE).
Solid Transport
Chambered ball seats, seat pocket body design, stem seal protection and flushing system designs support valve performance and extend service life-time.
Severe Service
Process optimized coatings, cladding option and wearing protectection feature extends ball valve life-time.
Flushing Systems
Flushing options in critical valve areas (e.g. on seats, stem or cavity) avoid media build up to improve service life-time.
Oxygen Service
High performance designs for high pressure, metal to metal seat gas tightness solutions in Oxygen service. In house Clean-room assembly and testing.
Special Alloys
Process and application related special alloys (e.g. Inconel, Monel, Alloy20, Titanium).
Special applications
Product Discharge valves, valve internal cladding for critical areas in abrasive and erosive environment, and ESD (Emerging Shut Down valves) units.