Bearings - XLC
Search Sales Contacts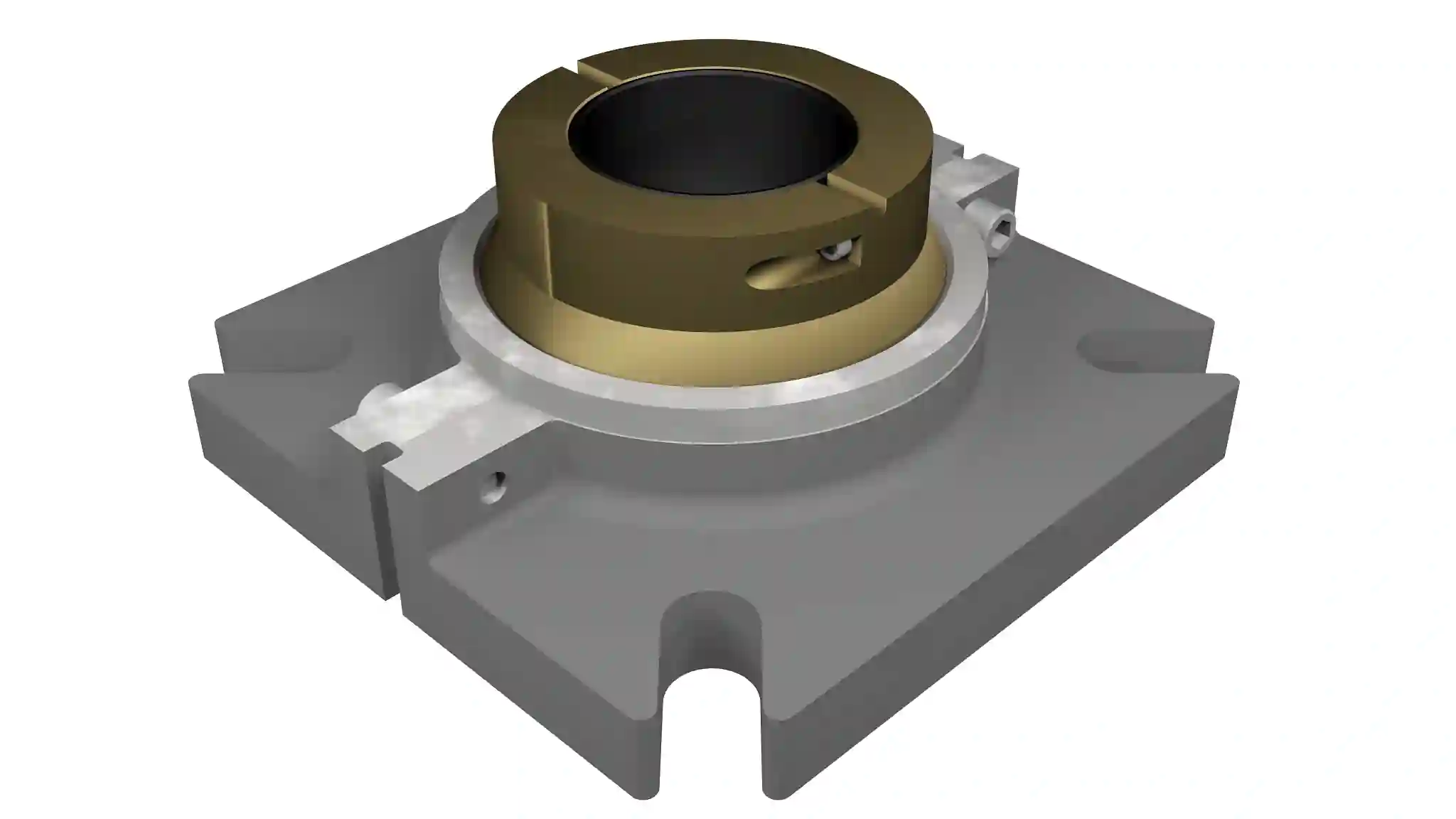 About this product
The XLC extended-life, composite journal bearing addresses the industry's needs for improved safety and reliability while reducing maintenance costs. The XLC bearing's composite surface has self-lubricating properties, enabling it to run without additional lubrication. Moreover, fully split components facilitate maintenance without dismantling or disturbing the equipment. The result is an increase in overall equipment reliability, shorter bearing change-out times and reduced risk to personnel.
...
Read more
Read less
Increased reliability based upon a robust design with a self-aligning bearing. Accommodates shaft thermal expansion by allowing freedom of movement in the axial direction. No moving parts reduces potential failure modes.
XLC composite bearing material is extremely durable, eliminating lubrication requirements and reducing maintenance costs.
Split design enables rapid change-out, reducing exposure time to hazards such as working at height, in elevated temperatures and around heavy lifting equipment.
In-situ replacement minimizes process disruption.
Compatible with condition monitoring equipment to enable planned maintenance and avoid unplanned downtime. Standard ¼-28 mounting feature to accommodate accelerometer.
Temperature: -40 to 149°C (-40 to 300°F)
Maximum speed: 400 rpm
Shaft sizes: 50 to 75 mm (2.000 to 3.000 in)
Materials
Housing: 316 stainless steel
Carrier: Bronze
Journal bearing: Carbon fiber-reinforced thermoplastic