Circulators - UDDPU
Search Sales Contacts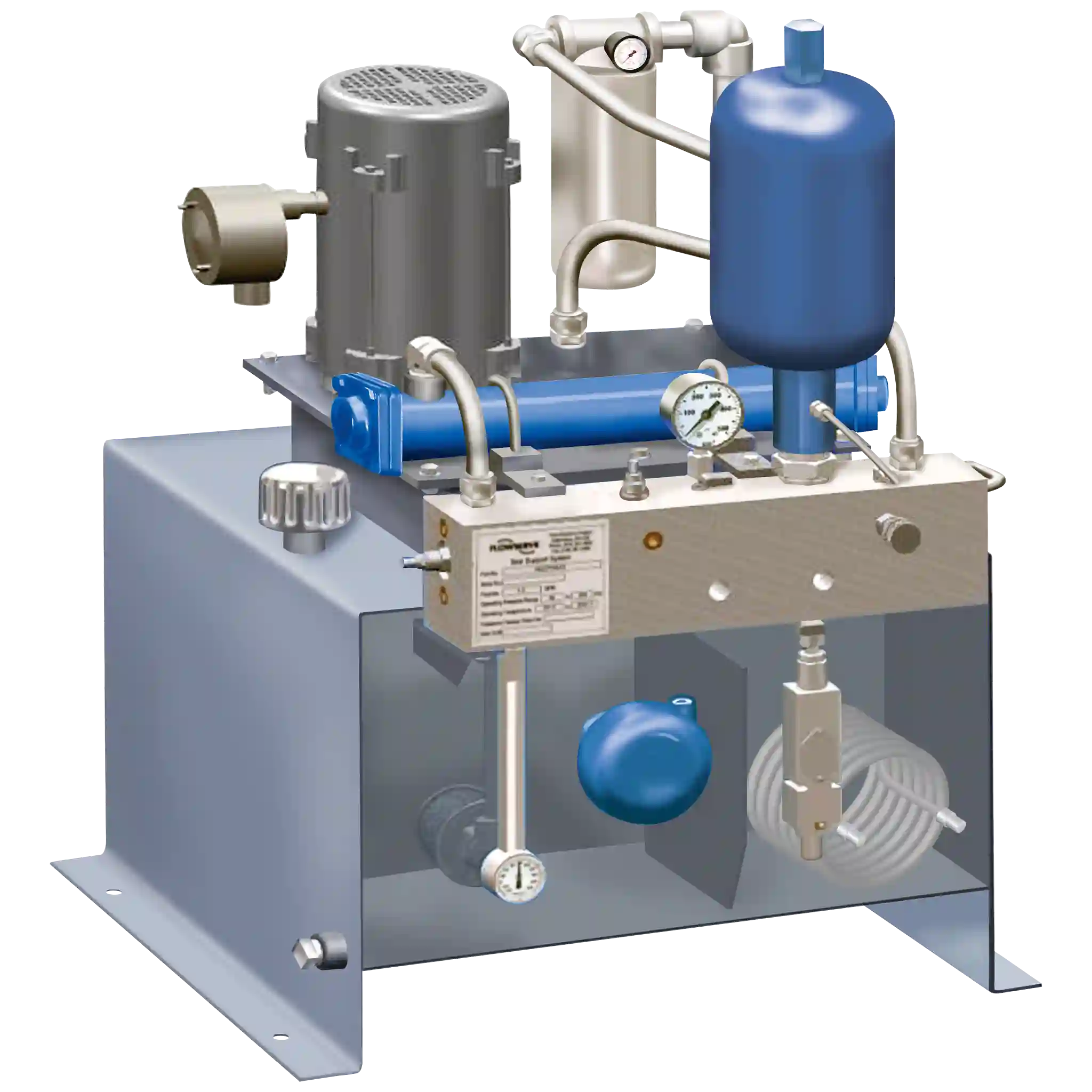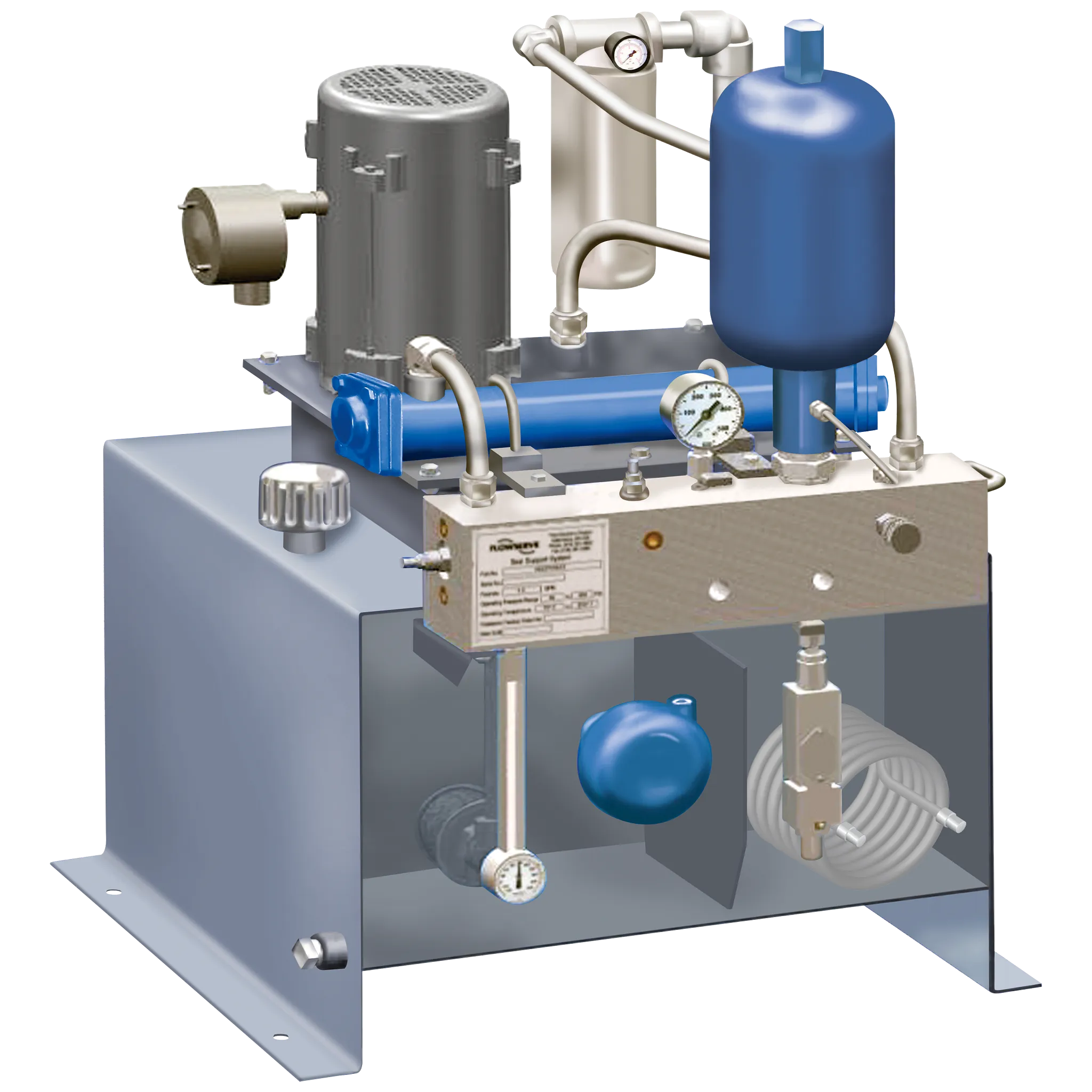 About this product
Liquid-lubricated dual mechanical seals require an external source of fluid. A properly selected circulation system eliminates the need to connect to a distant and sometimes unreliable pressure source and creates barrier fluid flow when the seal cannot induce flow. Flowserve offers a complete line of standard circulators for a wide range of sealing applications and custom designed circulation systems based on your specifications.
...
Read more
Read less
Operating temperature range: 40-140°F (4.4-60°C)
25 gallon (95 liter) 304 stainless steel reservoir with sloping bottom, baffle and manway
½"" x .065 x 20' 316 SS cooling coil mounted in reservoir, cooling coil heat removal is 7000 BTU/hr (2.0 kW)
Cast iron gear pump to produce 1 or 4 gpm @ 50-400 psi (345 to 2758 kPa) with 75-300 SSU (16-65 cSt) oil
½ H.P. or 1 ½ H.P. 230/460 VAC, 3 phase, 50/60 Hz, EXP motor Cl 1 Div 1 Grp D
Machined aluminum manifold with relief valve, check valve, pressure control valve and extra ports for the addition of optional kits
Simplex filter with 10-micron spin on filter element and vacuum gauge
Pressure gauge with 0-600 psig (0-4137 kPa) range and a 2 ½"" dial
Painted with 2-3 mils of National Blue
Size Range: Unit footprint is 31.38" x 28.00" (797mm x 711mm)
Material:
Sylinder : Forged steel, Stainless Steel
Plunger : 420SS, 420SS WC coated
Heat Exchanger Kit: consists of a heat exchanger capable of removing 30,000 Btu/hr (8.8 kw) with a 4 gpm (15 l/min) flow rate and all interconnecting piping to assemble onto existing unit.
Safety Feature Kit: consists of a one gallon carbon steel accumulator with a buna bladder rated for 3,000 psi (20 MPa) with all necessary piping and/or fittings to add to existing unit.
Low Pressure Switch: consists of a SPDT explosion proof pressure switch.
Low Level Switch Kit: consists of an ultrasonic type, DPDT, 120 VAC, explosion proof level switch.