Single Case Pumps - Axially split - API - UZDL
Search Sales Contacts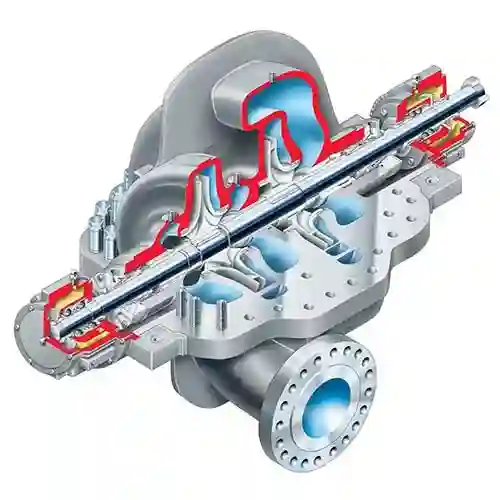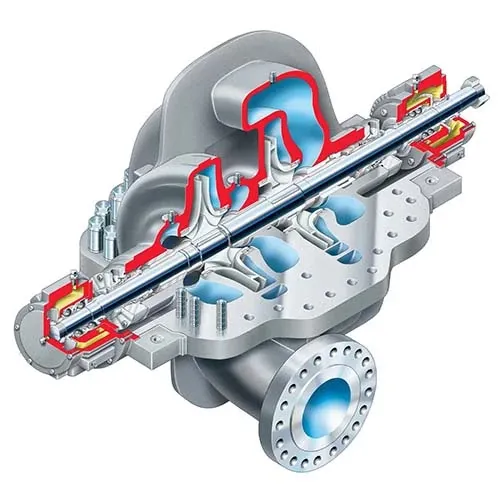 SubType
Single Case Pumps - Axially Split - API
About this product
The UZDL is a between bearing, axially split, two-stage pump with a double suction, first-stage impeller. The UZDL is designed for water pipelines, transfer
services, firefighting and high-pressure duties.
...
Read more
Read less
Increased uptime made possible by double volute design that minimizes hydraulic radial loads, and virtually eliminates shaft deflection and vibration
Safety and environmental compliance with ISO 21049/API 682 seal chambers
Increased reliability provided by stiff shaft design, which ensures trouble-free operation below the first critical speed
Ease of maintenance due to suction and discharge nozzles that are integrally cast in lower casing half, permitting disassembly without disturbing piping
Centerline
Nozzle loading capability beyond API 610
ISO 13709 / API 610 BB1
Flows to M3/H
Flows to 3000 m3/h (13209 gpm)
Heads to 685 m (2250 ft)
Pressures to 64 bar (910 psi)
Temperatures to 200°C (400°F)
Size Range: 10" to 24"