Hydraulic Decoking Systems - HDS
Search Sales Contacts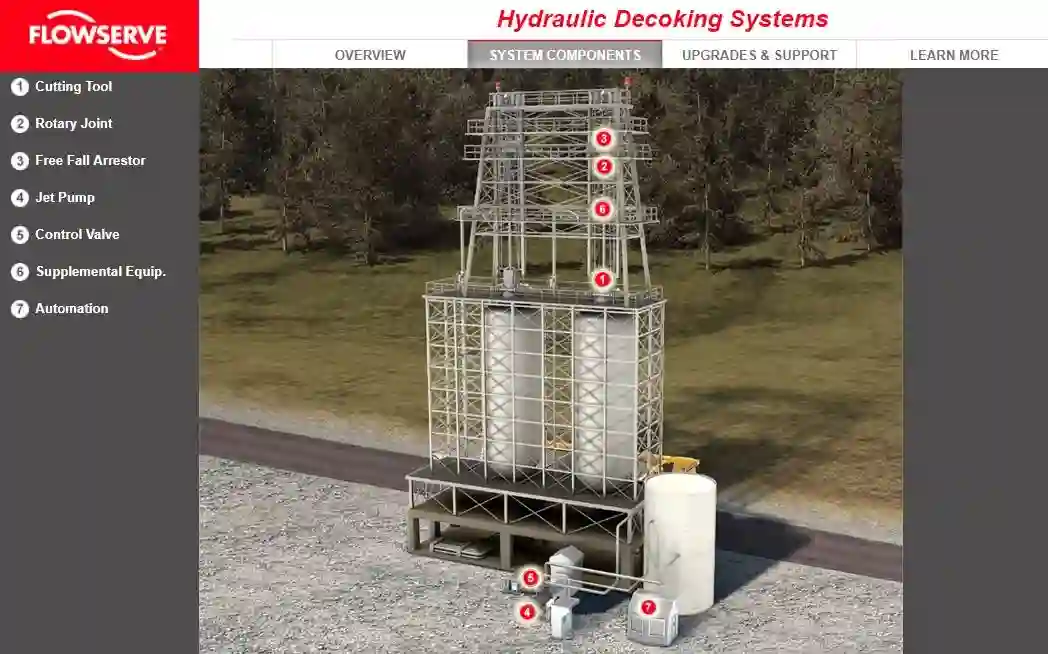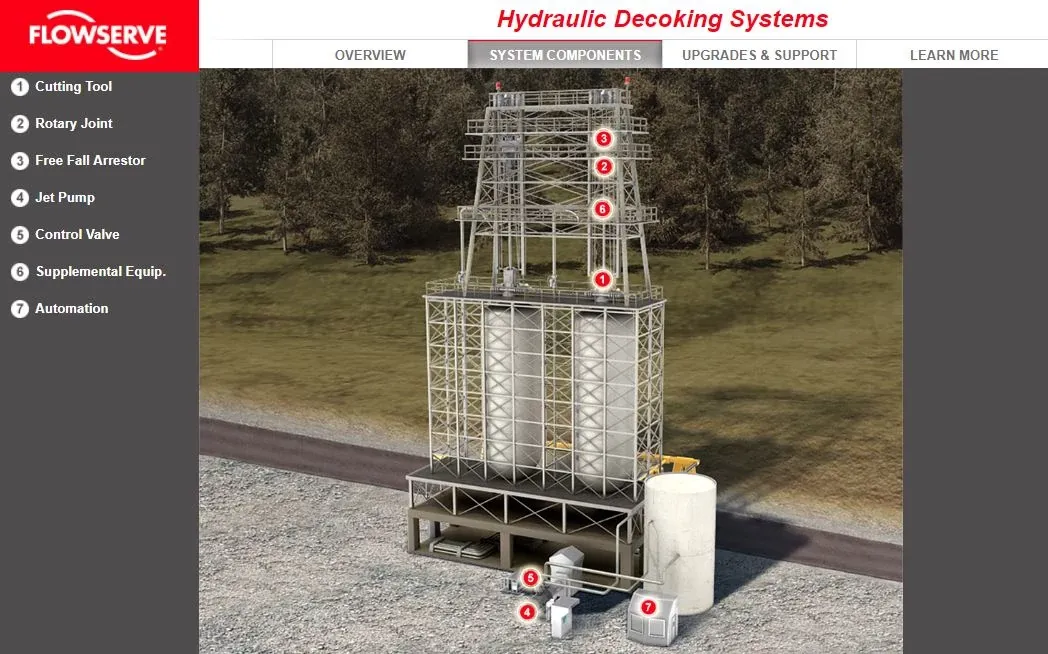 About this product
Flowserve hydraulic decoking systems are the world's most advanced, providing refiners with maximized unit output, increased unit reliability and unparalleled personnel safety. Whether for new equipment, system upgrades or replacement parts, Flowserve provides a complete and proven decoking system.
...
Read more
Read less
Know-how and Reliability That Only Comes With Experience
Flowserve engineers relentlessly drive new equipment and system innovation to maximize unit reliability, to minimize unit maintenance costs and to realize fail-proof unit safety. With peerless experience that comes from unequaled system runtime, Flowserve engineers design and build each hydraulic decoking system to optimally match the unique characteristics of each site's equipment configurations and feedslates.
Continuous Innovation for New and Existing Units
Flowserve decoking specialists regularly work with end users to troubleshoot issues, develop component enhancements and implement unit run-time improvements on dozens of installations each year. This continuous feedback on operating practices, safety requirements and new requirements keeps Flowserve engineers at the forefront of innovation in the hydraulic decoking industry. The result is a steady stream of leading-edge product development and system upgrades that reduce cutting times, maximize reliability and provide fail-proof safety.
Online Assurance™ Programs Provide Real-Time Access to Information
Online Assurance programs from Flowserve are designed for mission-critical equipment and systems where increased uptime and throughput results in significant revenue and profitability increases for customers. By providing real-time access to critical information that facilitates decision making, Online Assurance empowers DCU operators to take proactive measures, implement upgrades or adjust equipment operation to maximize unit output. This is accomplished through the use of:
Remote and automated technologies
Onboard, sensor-based monitoring and control systems
Intelligent pumping algorithms that predict pump behavior and prevent failure
Wireless networking systems
Customized data portals for global real-time access to information