Isobaric Technology - DWEER
Search Sales Contacts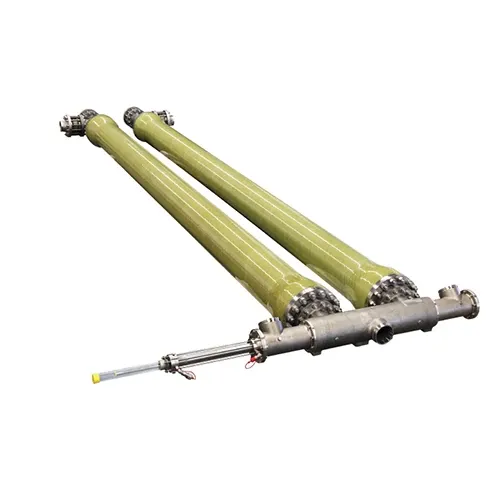 SubType
Work Exchanger Technology
About this product
The Calder DWEER work exchanger is the most efficient energy recovery device (ERD) ever developed. It can recover up to 98% of the energy in the brine waste stream, which is then used to pressurize raw water and reduce the energy input for the high-pressure feed pumps up to 60%. With the DWEER, the high-pressure pump does not have to be connected to the energy recovery device. This permits the use of fewer, but larger, more efficient pumps.
...
Read more
Read less
The most efficient energy recovery technology available today.
No other technology achieves higher efficiency or lower plant operating costs.
Its unmatched operational flexibility, specifically its wide operating range and tolerance of foreign objects, translates into extremely high availability and reliability.
Wide operating range enables plants to easily accommodate normal fluctuations in demand.
LinX™ valve offers precise control of the energy transfer mechanism as well as the operating speed of the system.
Materials and clearances can pass objects up to 30 microns without incurring damage, so special flushing procedures, strainers or filtration systems are not needed.
Quiet operation – less than 83 decibels – means noise hoods or enclosures are not needed.
Its installation versatility, basic header requirements and lack of extra equipment such as noise enclosures, strainers and filters greatly simplify plant construction.
Extremely low maintenance costs, high availability and 25-year service life contribute to low total cost of ownership.
Brine flows to 350 m3/h (1.4 mgd); greater flows can be achieved by placing multiple DWEER units in parallel
Pressures to 75 bar (1090 ft)
Size Range: 160 m3/h - 350 m3/h