Decoking System - Tensiometer
Search Sales Contacts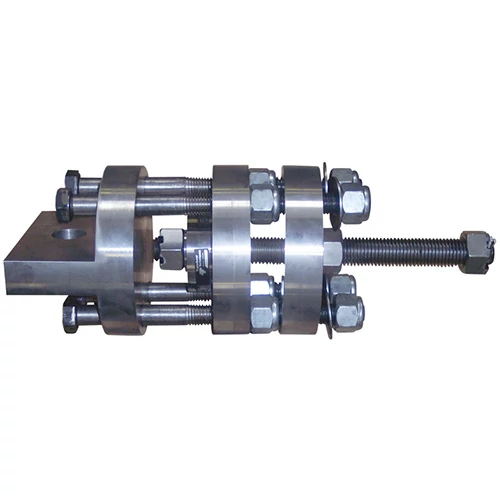 About this product
The Flowserve Compression Type Tensiometer provides reliable cable tension readings. The result is a more practical load measurement system with safety, operational and maintenance advantages.
The Flowserve Running Line Tensiometer provides speed and location data along with tension. These additional readings are helpful for operators to confirm the cutting tool position and unwanted descents.
...
Read more
Read less
Compression Type Tensiometer
Puts the load measuring device in a compressive mode rather than in tension
All parts are manufactured of NACE grade corrosion-resistant stainless steel at hardness levels that mitigate stress corrosion cracking
Direct cable attachment capability eliminates the need for commercial eye bolts
May be located at the cutting deck for easy maintenance access
Load cell can be unloaded without disconnecting the cable, allowing the strain gage amplifier to be zero adjusted with all components in place

Running Line Tensiometer
Ideal for upgrading decoking systems that currently lack tension, speed, and location information
Easily fitted to any structure or inside enclosed cutting deck for colder climates.
Compression tensiometer
Running Line tensiometer