Decoking System - Pulley Blocks and Sheaves
Search Sales Contacts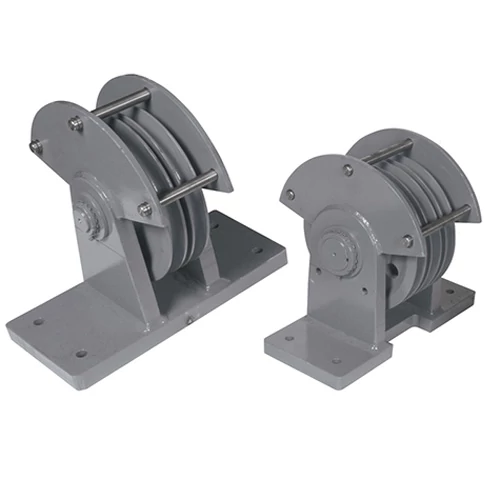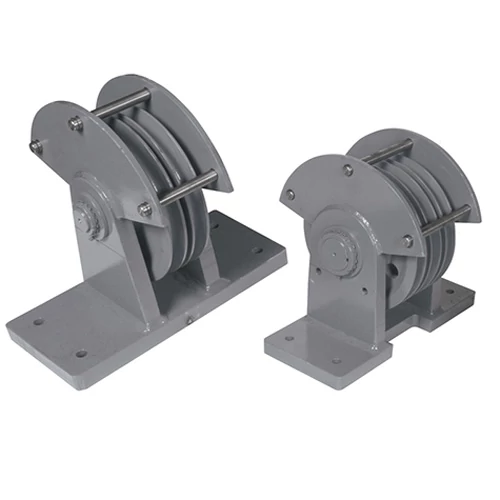 About this product
The lifting mechanism for the cutting assembly utilizes a set of four pulley blocks built to Flowserve specifications.
The guide block is first and helps guide wire rope to the lead block at top of the tower.
The lead block is next, redirecting wire rope to the horizontal plane.
The crown block then follows, redirecting wire rope down to the traveling block.
The traveling block is attached to the crossshead to allow lifting and lowering of the cutting assembly.
Flowserve's decoking system is fully integrated. Watch these videos to see our individual components.
...
Read more
Read less
Attachment of blocks to the crosshead and tower structure is achieved through the use of hanger plates, which are custom-designed for Flowserve.
14 in sheave is standard; various other sizes and load ratings are available to meet specific unit requirements.
The crown block is available with an option for the system to indicate "in-drum" tool position. This system is comprised of a NEMA 7 box, a local indicator mounted on the hoist console, and special probes.