Decoking System - Decoking Hose
Search Sales Contacts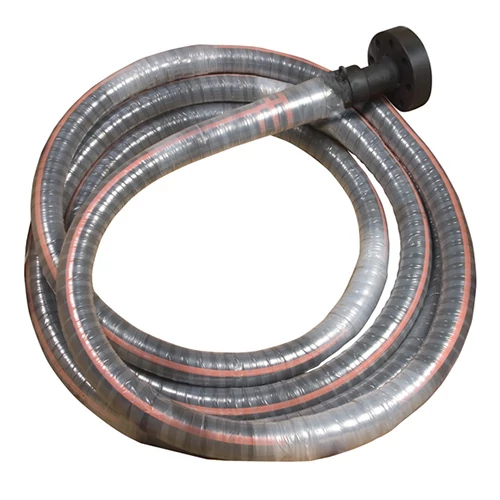 About this product
Flowserve decoking hoses are designed for the harsh environment of the delayed coker unit (DCU). These high-pressure hoses are oil- and chemical-resistant and feature abrasive-resistant outer covers with multiple layers of wire reinforcement for strength and durability.
Flowserve's decoking system is fully integrated. Watch these videos to see our individual components.
...
Read more
Read less
Flowserve decoking hoses feature ANSI RTJ flanges on both ends.
Flanges are butt-welded to a built-in coupling body that is completely enclosed within hose wall and securely anchored to fabric and wire reinforcement. Hose has unrestricted full flow the entire length.
A swivel flange on one end facilitates installation by allowing the hose to freely rotate without disengaging the RTJ flange bolting.
Hoses are built to API 7K specifications. Factory-certified visual and hydrostatic test reports with supporting graphs are furnished with each hose.
API 7K
Size Range: Available in 4,000 psi and 5,000 psi working pressure designs