Our CEO Sustainability Letter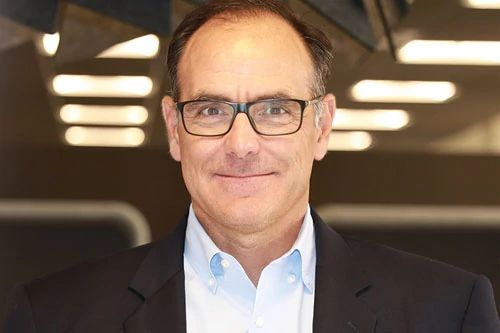 For more than two centuries, Flowserve has provided safe, reliable products and services that power cities, control flood waters, produce clean drinking water and more. We have made it our purpose to create extraordinary flow control solutions to make the world better for everyone.
As a part of our purpose, we are invested in supporting and solving the environmental and social issues we face today and tomorrow. Whether it's through enhancing the safety of our operations, reducing our environmental footprint, enabling energy transition or making a difference through our community impact program, Flowserve Cares – we are purposeful about sustainability.
2020 brought unprecedented health and economic challenges to people and businesses everywhere. Despite responding to COVID-19, a market downturn and uncertain geopolitical climates, we kept our associates safe, performed for our customers and contributed to the communities where our associates live and work around the globe.
Our people, especially our frontline workers, continued to provide vital flow control products and services to keep the world running. I'm immensely proud to highlight the following accomplishments from 2020:
Achieved record safety performance, including in our pandemic-related protocols
Launched more than 20 new or improved products enhancing our already broad portfolio of products and services
Set an ambitious target to reduce carbon emission intensity by 40% by the year 2030
Focused on social justice and change through financial support and volunteerism efforts
Offered work location flexibility to continue to foster an environment that embraces differences and is inclusive of global work styles and preferences
Partnered with local organizations to help communities impacted by COVID-19, including Social Impakt to deliver clean water filtration in Bali
As we turn the corner in 2021, we are focused forward and have set clear priorities to:
Support our customers today and become a leader in enabling our customers through the energy transition of the future
Enhance our position on environmental, social and governance (ESG) issues by reducing our carbon emissions and helping our customers do the same through our innovative solutions; maintaining a safe workplace; and continuing to foster a culture of diversity, equity and inclusion among our associates and our Board of Directors
Continue to provide an unparalleled experience to our customers through innovation, new product development and enhanced offerings including through our newly launched RedRaven IOT (Internet of Things) digital platform
Together, with our customers, partners and suppliers, we will continue to focus on our ESG program and to do our part to make the world better for current and future generations.
Scott Rowe
President and Chief Executive Officer
Flowserve Corporation