Product Announcements | JUNE 2020
VTP (Wet-Pit) and VPC (Double-Case) Vertical Turbine Pumps
Flowserve VTP (wet-pit) and VPC (double-case) vertical turbine pumps are among the most widely used pumps, found in a variety of applications throughout the Oil & Gas, Water Resources, Power, Chemical and General Industry markets. With more than 250 models available, Flowserve VTP and VPC pumps provide unsurpassed hydraulic coverage, reliability and design flexibility to ensure a cost-effective solution that precisely meets application requirements.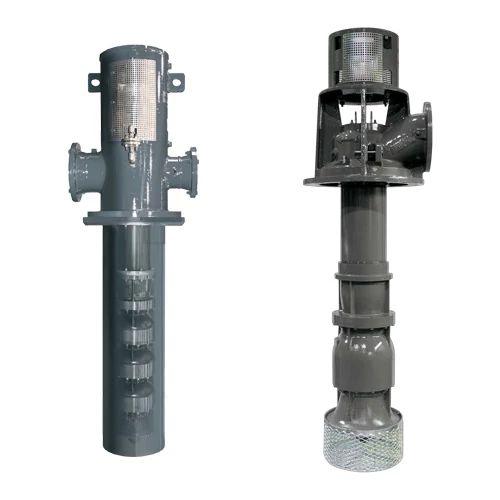 Quick delivery and engineered flexibility
Standardized designs allow for quick turnarounds, while configured to order pumps allow for custom specifications.
Unsurpassed hydraulic coverage
Through design innovation and multiple legacy brands, extensive hydraulic coverage meets nearly any duty condition requirement.
In-depth pump analysis
Structural (reed critical frequency, nozzle loads, seismic calculations), rotor dynamic (torsional, lateral) and thermal analyses are available to optimize pump performance and reliability.
Engineered flexibility
Customized configurations meet the requirements of a diverse range of applications.
Wide range of material options
Customers can select from numerous materials, including iron, bronze, steel, stainless steel and super duplex, to maximize pump life in a range of applications.
Find more information on the VTP Pump
Look to Flowserve for industrial applications solutions
Food & Beverage
If you brew it, can it, or bottle it, Flowserve offers solutions to help you do it efficiently, reliably and cleanly.
LEARN MORE
General Industries
We don't just offer you a broad array of industry solutions. We also bring a depth of expertise to every single one.
LEARN MORE