Product Announcements | FEBRUARY 2020
Valtek® FlowTop™ General Service Valve
Engineered to help operations achieve a balance of performance and cost
The FlowTop general service valve is engineered to help refineries, petrochemical facilities and other operations balance valve performance and cost. The fully integrated offering includes a FlowTop GS globe body assembly, a FlowAct™ pneumatic diaphragm actuator and a Logix™ digital positioner (with automatic calibration).
By combining these proven components into one integrated product, refineries and petrochemical facilities can achieve the perfect balance of performance and cost — without compromising product quality or integrity.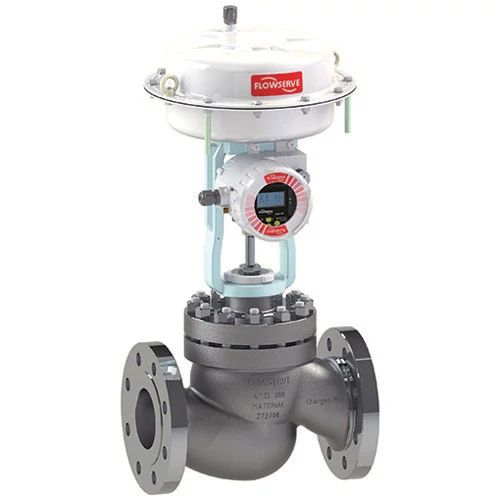 Economic and reliable solution
Its integrated design makes the FlowTop GS valve an economical solution to buy, install, operate and maintain.
Maximum-capacity flow rates
The FlowTop GS valve handles a wide selection of process control applications for high‐flow applications in the oil and gas, chemical, power and general service industries. It can be matched to a variety of trim types, providing excellent rangeability and repeatability.
Clamped seat ring design reduces downtime and simplifies maintenance
The seat ring is clamped into place by the bonnet and seat retainer, which allows for quick repair or replacement of trims without the need for special tools or lapping. The seat retainer and ring can be quickly and easily lifted out of the body, even if the application is dirty and/or corrosive.
Anti-noise and anti-cavitation trims extend service life
Anti-noise and anti-cavitation trims mitigate noise- and cavitation-related damage by stabilizing the plug and stem during valve travel, minimizing vibration and wear.
Fugitive emissions packing options available
Class C fugitive emissions packing options reduce environmental impact, improve plant safety, and meet ISO 15848-1 Class B CC1 and ISO 15848-1 Class C standards.