Product Announcements | MAY 2020
Valtek® Valdisk™ Butterfly Control Valve
Engineered for high capacity and low-pressure loss
The Valtek Valdisk high-performance butterfly control valve is engineered for high capacity and low-pressure loss. It is ideal for high-cycle applications that require a durable control valve solution capable of delivering reliable control and throttling accuracy. The Valdisk control valve is designed to provide long-lasting, bubble-tight shutoff in a variety of oil and gas and chemical applications, including pressure swing adsorption (PSA), air separation, chemical refining and others.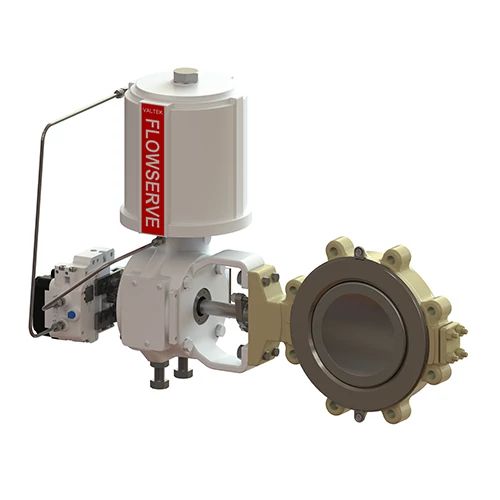 High-performance throttling
The Valdisk control valve has a high-thrust cylinder actuator coupled with an eccentric-cammed disc, which enables unmatched, high-performance throttling.
Greater throttling accuracy
A single pivot-point, splined shaft minimizes lost motion between the shaft and actuator, resulting in greater throttling accuracy.
Improved uptime
The soft seat provides tight shutoff in both flow directions. This improves leakage resistance and uptime.
Lower maintenance costs
The double-offset disc design minimizes seat and disc wear as well as leakage, which extends seat life and minimizes maintenance costs.
Look to Flowserve for industrial applications solutions