Product Announcements | AUGUST 2020
SIHI® KPH 85229 Two-Stage Liquid Ring Compressor
Best-in-class efficiency and compliance with API 681 standards in demanding applications
Flowserve designed the SIHI® KPH 85229 high-efficiency, two-stage liquid ring compressor to provide best-in-class efficiency and full compliance with API 681 standards in demanding applications that require the ultimate in performance, reliability and safety.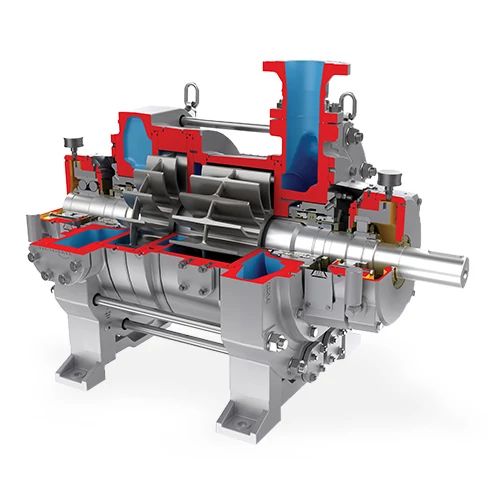 Lowest operating costs
The optimized hydraulic design ensures a higher energy transfer between the impellers and the service liquid ring. The KPH 85229 needs up to 23% less power consumption compared to other liquid ring compressors.
Easy installation
Engineered system packages based on customer specifications and requirements make the on-site installation easy and cost-effective. Existing installations can be replaced due to the small dimensional footprint and a discharge connection which can located on the right or left side.
Safe and reliable
Compliance with API 681 requirements guarantees the highest safety standards. The sturdy between bearings design provides stability, less vibration, minimal wear and long-term reliability in hazardous, flammable or explosive environments.
Simplified on-site service
The between bearings design and integrated rotor support enable seal and bearing changes after 50,000 hours without disconnecting piping or removing the pump from the installation.
Look to Flowserve for industrial applications solutions