Product Announcements | DECEMBER 2022
Optimize Hydraulic Efficiency and Lower Total Costs of Ownership With the Redesigned DMX Axially Split Multistage Pump
Redesigned hydraulics of six- and eight-in. sizes for the Flowserve DMX Axially Split Multistage Pump significantly enhance efficiency and reduce the total cost of ownership (TCO) for customers and end users.
Efficiency has been significantly improved on these higher power end pump sizes. This makes the DMX pump ideal for enhancing equipment efficiency and successfully implementing decarbonization and other energy transition initiatives. The DMX pump also supports new applications utilizing carbon capture, utilization and storage (CCUS) systems, ammonia (NH3) pipelines and biofuel charge processes.
This new DMX pump design will reduce an end user's energy costs, carbon footprint as well as carbon dioxide (CO2) taxes.
The DMX pump reliably handles high pressures and temperatures in oil and gas, chemical process, power generation and water applications such as:
- Amine treatment (lean amine, monoethanolamine [MEA], diethanolamine [DEA])
- Ammonia pipeline
- Biofuels charge processes
- Boiler feed water
- Blue hydrogen production
- CCUS and liquefied CO2 pipelines and injection
- Chemical process charge
- Energy recovery
- Fresh water pipeline
- Lean solution (urea fertilizer)
- Pipeline (crude or product pipeline)
- Refinery charge
- Reverse osmosis (RO) feed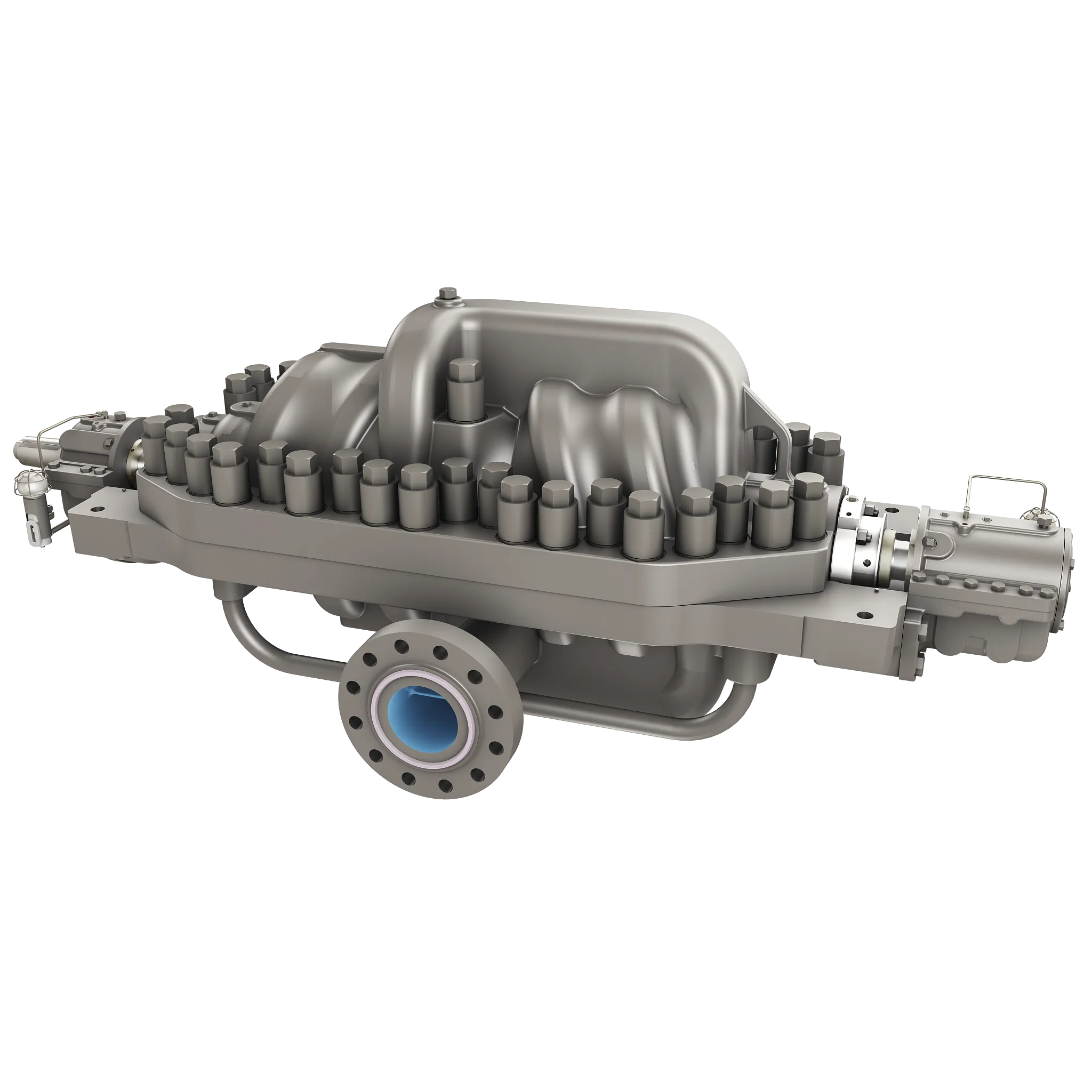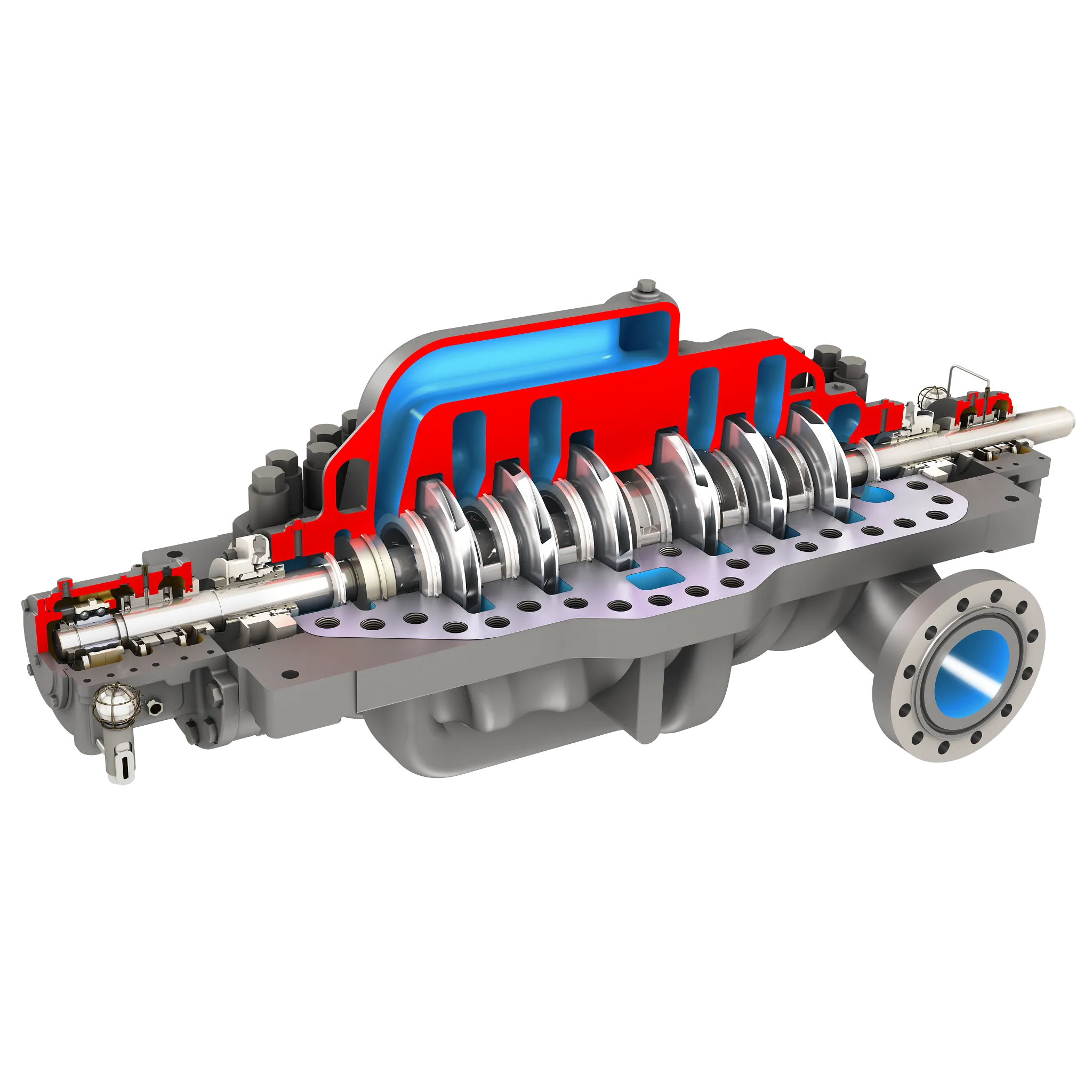 High-efficiency design
Redesigned hydraulics of six- and eight-in. pump sizes reduce energy consumption and minimizes environmental emissions.
Shortened lead times
Manufacturing improvements and integral pump casing auxiliary flange connections provide lead times that meet market expectations.
Broad hydraulic coverage
Building upon the proven performance of existing DMX axially split multistage pumps, the redesigned model provides an optimized fit for almost every existing and new application.
Find more information about the DMX Axially Split Multistage Pump from Flowserve.