Product Announcements | AUGUST 2020
Durco® Mark 3™ ISO Sealed Chemical Process Pumps - C-Hydraulic Closed Impeller
Re-engineered to provide exceptional hydraulic performance, reliability and low total cost of ownership
Durco Mark 3 ISO sealed chemical process pumps from Flowserve have been redeveloped to provide outstanding hydraulic performance, unrivaled reliability and low total cost of ownership. Target applications for the pump, updated with a C-Hydraulic (closed impeller) design, involve the most aggressive fluids and chemicals as well as high-temperature and high-pressure processes.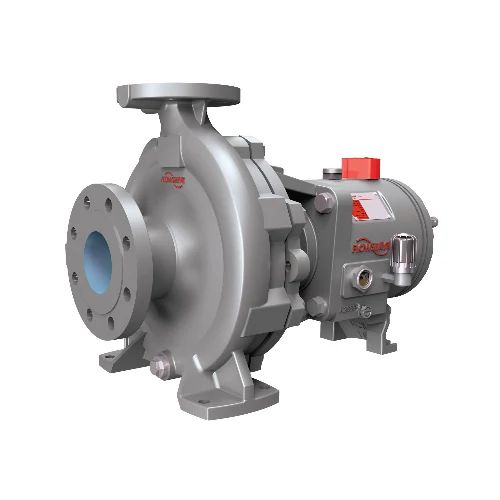 Global process needs
Provide high environmental and personnel safety during operation and maintenance. Ideal for processes that require a versatile platform for plant-specific seals, accessories and instrumentation systems. Flowserve integrated the Durco Mark 3 ISO power end with the SIHI® CBSD pump wet end to create a premium product that meets customers' needs for flexibility, hydraulic coverage for a wide range of conditions, and minimized inventory. Their standardized modular system — one power end can be matched with five casing options — accommodates unique user processes.
Demanding applications
High-pressure components, a generous corrosion allowance and wide range of materials of construction ensure reliable performance under demanding conditions, such as:
Acid transfer
Brine
Chemical processing
Corrosive services
Food and beverage processing
Hydrocarbon processing
Petrochemical processing
Pharmaceuticals
Polymers
Pulp and paper
Minimized maintenance costs
Maintenance and reliability-enhancing features such as an external micrometer impeller adjustment mechanism, different impeller designs, one power end for various casing executions and a true back pullout design keep your total cost of ownership low.
Look to Flowserve for industrial applications solutions