Product Announcements | OCTOBER 2021
Cost-Effective and Highly Reliable MFD Forged End-Suction Pump for Nuclear Power Generation
Ensuring superior reliability in nuclear power generation facilities, the MFD forged end-suction pump features a compact yet robust design. Flowserve engineered the MFD pump to survive extreme events with lower total cost of ownership (TCO) — while also ensuring maintainability, on-time delivery and efficiency for these applications:
Chilled water
Closed loop cooling water
Containment heat removal
Essential service water
Fuel pool cooling and purification
Liquid waste processing and discharge
Steam generator blowdown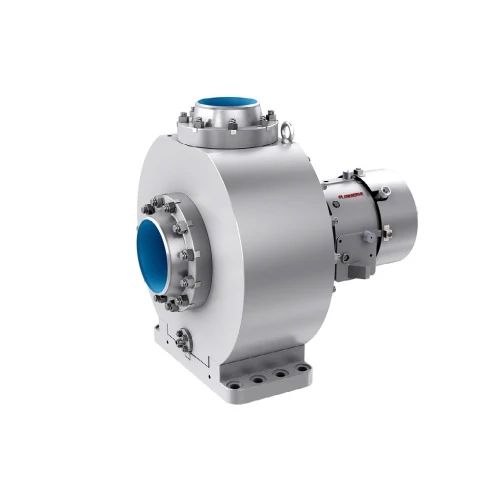 Committed to customer needs
The MFD pump was designed specifically to reduce quality and schedule risks. Inherent in the design is the flexibility to modify the rated conditions with minimal additional investment.
Uncompromised reliability and safety
Construction of the MFD pump withstands thermal shock to >80°C (176°F). A robust forged casing replaces welded parts to handle high nozzle loads in normal and accidental conditions.
Minimized unplanned downtime
The MFD pump has been endurance tested to 400 hours, 50 start/stop and 50 flow variations. It also has been tested and validated to withstand particles (1,000 to 2,000 ppm) in pumped water during emergency conditions.
Increased mean time between repair (MTBR)
Flowserve designed the MFD pump with a bearing L10 >50k hours and a robust shaft with a low L3/D4 ratio. A heavy-duty bearing housing reduces vibrations and increases reliability.
Simplified maintenance
By reducing the number of parts in addition to weld-less construction and a simplified yet strong baseplate, Flowserve engineered the MFD pump to ease maintenance. Its back pullout design reduces time for maintenance or repair by eliminating the need to disconnect the MFD pump from piping.