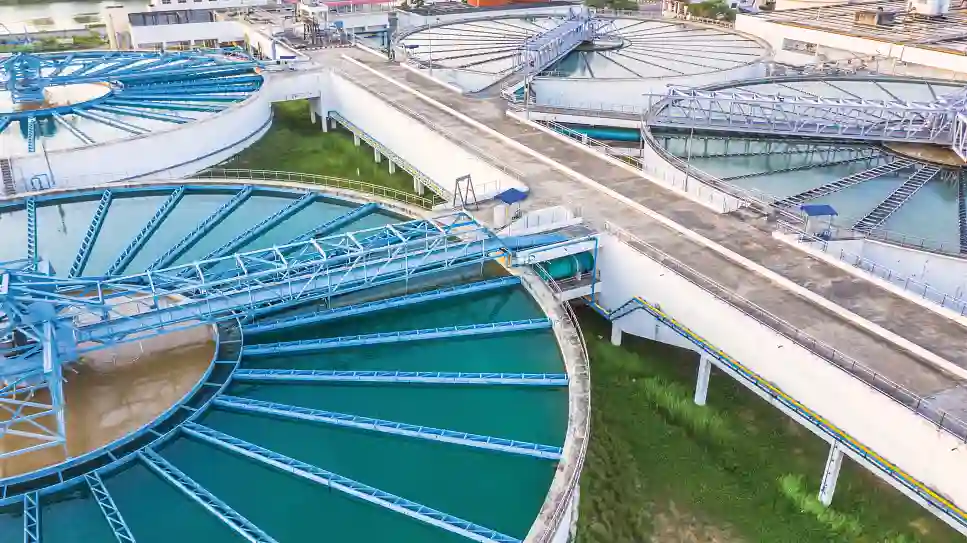 Date
Nov 15 - 17, 2023
Location
United Arab Emirates
Industry
Industries
Power
Concentrated Solar Power (CSP)
Water
Desalination
Visit Flowserve at WETEX 2023
Connect with us at booths 2-B27 and B28 (Hall No. 2) at WETEX, where our team of technology and service specialists are available to get a deeper understanding of your desalination plant needs. This provides an excellent chance to discuss the challenges you're facing and to explore Flowserve's energy-efficient solutions tailored to seamlessly integrate with your SWRO processes.
Flowserve's holistic flow control approach focuses not just on pump efficiency but also pump and seal life by selecting the right metallurgy to support highly corrosive seawater pumping and brine applications. A prototype of our state-of-the-art energy recovery device, FLEX, will be demonstrated live giving you the opportunity to interface with our desalination product team.
Why Flowserve?
Offering a comprehensive, energy-efficient and scalable portfolio of integrated fluid motion and control systems, Flowserve enables desalination plants to operate economically and grow with demand. Our offerings include pumps for services such as seawater intake, membrane feed, ERD booster and auxiliary services as well as valves and ERDs.
Our pump and system specialists can answer your questions and address any process application issues you may have, from the simple to the complex. Here are some frequently asked questions, which we will be happy to address with you on-site:
Do you have the capabilities to reduce energy consumption?
What are your available digital solutions to increase plant MTBE?
What support do you provide to manage inventories?
How can a plant-user/operator depend on Flowserve to enhance workforce knowledge?
How do you ensure compliance with safety and environmental operations?
Why does FLEX score more than other energy recovery devices in any given desal-application?
In case of another Covid-like global pandemic, does Flowserve ensure minimal supply chain disruptions?
Our Energy Advantage Program provides customers with Flowserve engineering expertise, a systematic data-driven evaluation process and a complete offering of products and services that can increase energy efficiency through optimization of pump and valve power consumption, reduce carbon emissions, improve plant productivity and reliability and provide operational savings.
Flowserve designed RedRaven as a comprehensive solution to monitor, analyze and predict the performance of your equipment — the collective lifeblood of your plant — so you can respond to problems quickly while minimizing disruptions and downtime. RedRaven is: Platform agnostic. Integrates with your existing plant control and is compatible with standard industry protocols.
About WETEX
The WETEX exhibition provides a leading platform for international organizations to present their latest solutions and products, and to learn about innovative technologies from all over the world in the sectors of energy, water, sustainability, green technologies, renewable and clean energy, sustainable development and water desalination technologies. Through specialized seminars and panel discussions, it also provides opportunities to exchange ideas with international experts and specialists.
Byron Jackson®
Founded in 1872, Byron Jackson offers oil-filled submersible, nuclear, volute casing,...
Founded in 1872, Byron Jackson offers oil-filled submersible, nuclear, volute casing, between bearing, overhung and vertical pumps and a liquid cryogenic turbine-generator expander.
Byron Jackson has been the sole source pump supplier for ebullated bed residue hydrocracking since 1967, with more than 80 installed pumps worldwide.
With its SUBM suite of pumps, Flowserve offers one of the broadest range of deep-well submersible pumps in the world. Along with extensive hydraulic coverage, SUBM pumps offer oil-filled or water-filled submersible motors, enabling you to specify the pumping system that best meets your application, specification and lifecycle cost requirements.